Frequently asked Questions
Where do we meet in the Suvarnabhumi Bangkok International Airport ?
The meeting point, where our driver will wait for you, is situated inside the Arrival Hall in front of EXIT 3 ( inside the Airport building LEVEL 2)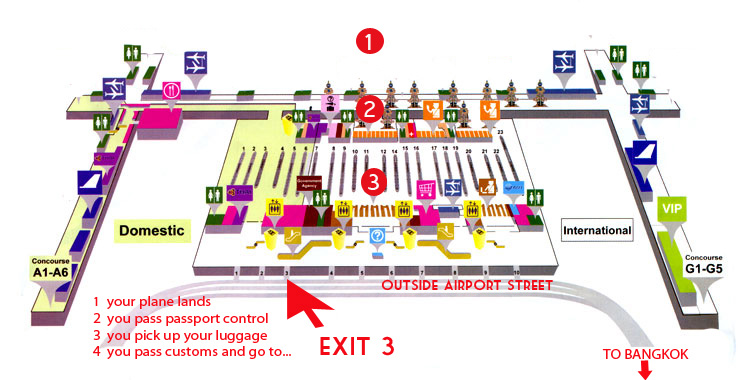 Make sure that you are on LEVEL 2 to meet us ! ( see picture below )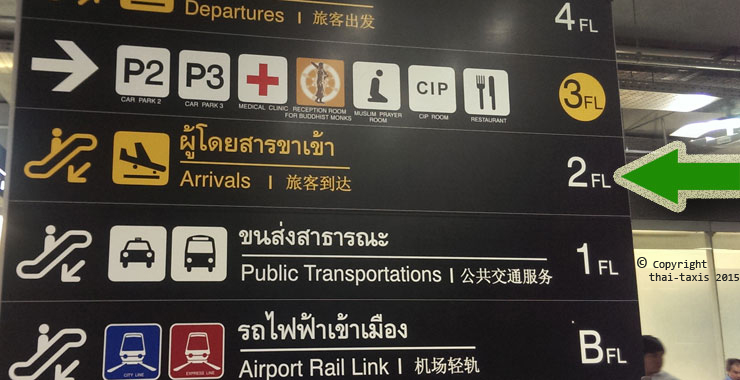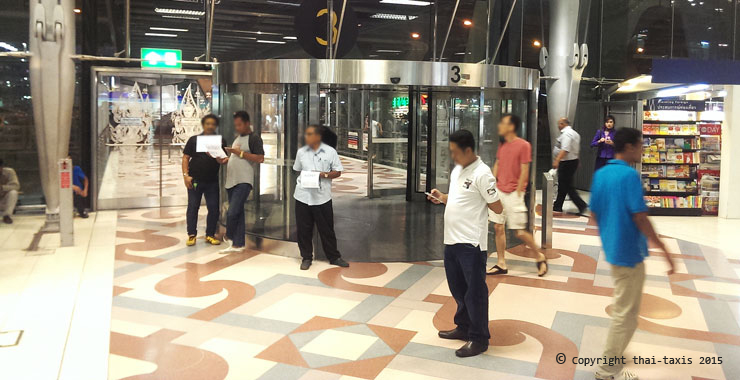 ( the number 3 on the door ( exit ) is visible just above the revolving door which leads out of the Airport building, to the street, where the taxis are waiting.
There are many exits, but just look for the one exit that has a number 3 above the door. ( Opposite 7/11 LEVEL 2 )
You will only be able to locate EXIT 3, once you allready picked up your luggage and passed customs.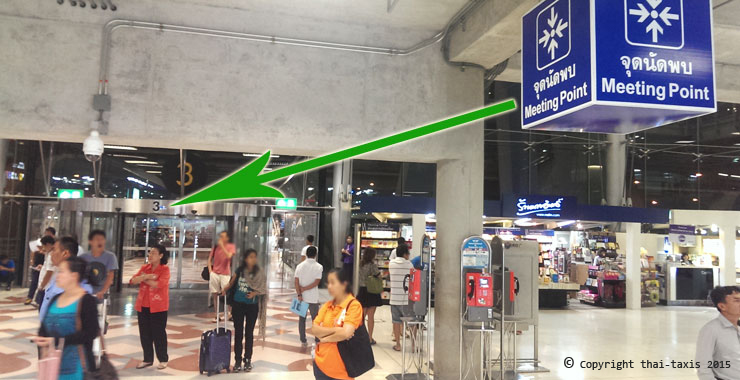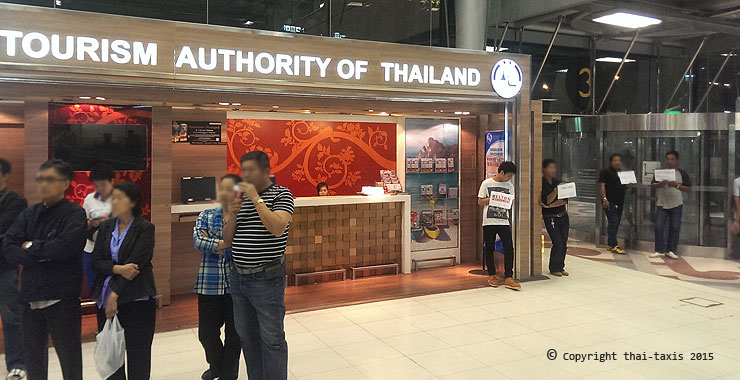 Exit 3 , just to the right of Tourism Authority of Thailand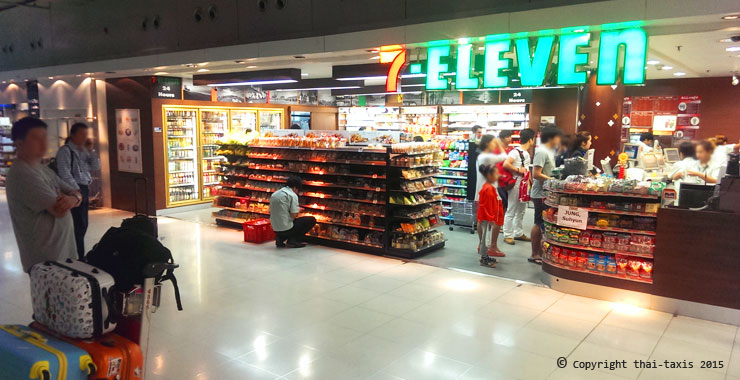 Exit 3 , just opposite 7- Eleven on LEVEL 2 ( buy a calling card there, will save to time and money ! )
What happens if our airplane is delayed ?
Our drivers check the status of your flight online. If a plane is delayed, we will wait for one extra hour at no charge. It is very important to inform us about your flightnumber. This is the only way we can track your flight.
How long does it take from the Airport to the center of Bangkok ?
It takes about one hour to drive from the Airport to the center of Bangkok. During peak traffic hours the time may increase to 90 minutes. In the evening our during the night, the time is approximately 40 minutes. During the Thai New Year ( Songkhran Festival ) driving times may be delayed, especially in Pattaya, Chiang Mai and Phuket.
Do you have any more questions ?
Ask us your specific questions, we will be glad to post them online